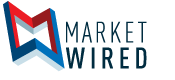 Wiretap Integrates With Microsoft Teams, Delivering Additional Security, Behavioral Intelligence, Governance Compatibility
Delivering customized visibility and real-time proactive security for Microsoft Teams, Wiretap monitors all public and private content to manage risk and support regulatory compliance
Wiretap CEO and Co-founder Jeff Schumann and his team will formally launch the integration of Wiretap with Microsoft Teams at Microsoft Ignite all this week at the Orange County Convention Center in Orlando. Delivering customized visibility and real-time proactive security for Microsoft Teams, Wiretap monitors all public and private content to manage risk and support regulatory compliance.
Click here for high-resolution version
/EINPresswire.com/ -- ORLANDO, FL--(Marketwired - September 25, 2017) - Wiretap, a leading innovator of solutions designed to secure and safely grow the use and governance needs of Enterprise Social Networks (ESNs), today announced integration with Microsoft Teams. Wiretap executives will present and demo the Microsoft Teams integration at Microsoft Ignite (Booth 963), Sept. 25-29, at the Orange County Convention Center in Orlando.
The integration complements Microsoft's built-in capabilities by providing customized visibility and real-time proactive security for HR, Compliance and IT administrators who have deployed Microsoft Teams, the hub for teamwork in Office 365. Wiretap's out-of-the-box capabilities include monitoring all public and private content to ensure a reduced risk surface area and red-flagging certain behavior, including: inappropriate communication, intellectual property leaks, HR violations, compliance issues, abusive content and insider threats.
"As leading organizations deploy Microsoft Teams, Wiretap's integration allows them to expand their audience rapidly with the confidence that their unique security and compliance needs can be addressed," said Wiretap CEO and Co-founder Jeff Schumann. "We are incredibly excited to demo this advanced technology at Ignite as a way to spotlight Wiretap's operational insight, behavioral intelligence and experiential design that naturally complement Teams to help employees share ideas, exchange information and accelerate productivity."
"Wiretap's biggest potential opportunity will be the ability to drive improved personal and team productivity, and thus increase its relevance across enterprise groups," said Melissa Incera, senior research associate at 451 Research. "The company has aimed its behavioral analytics engine at collaboration technology to help anticipate and proactively correct data leakage and cultural violations."
In addition to its security and compliance features, Wiretap provides exceptional visibility into an organization's sentiment, mood and social health -- Wiretap helps HR and IT administrators see behavioral patterns as they are unfolding in order to make more informed decisions and reinforce the culture. Easily deployed and scaled, Wiretap safeguards and stewards valuable customer assets, and empowers organizations to follow detailed industry compliance regulations seamlessly.
About Wiretap
Wiretap empowers organizations to safely grow their Enterprise Social Networks and collaboration tools such as Microsoft Teams, Microsoft Yammer®, Workplace by Facebook and Slack, by securing against intellectual property and confidential data leaks, insider threats, HR policy violations, compliance issues and external sharing risks. As a critical part of an organization's overall security fabric, Wiretap encourages and facilitates safe collaboration by monitoring files and conversations, as well as blocking material or communication that could place a company at risk. Wiretap is headquartered in Columbus, Ohio -- a city ranked #1 for scaling startups1 and #8 in U.S. cities for tech job growth2. For more information visit www.wiretap.com and follow @WiretapSecurity.
1 Kauffman Foundation, Forbes, Zillow
2 Praxis Strategy Group, 2012
Image Available: http://www.marketwire.com/library/MwGo/2017/9/25/11G145839/Images/Jeff_Schumann-6cba1cc28f7daa769763b31c315b6a91.jpg

Media Contact:
Jim Engineer
Rainmaker Growth Partners for Wiretap
Mobile: +1 (630) 728-1387
Email contact


Powered by