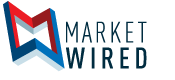 Invictus MD: Underappreciated Among Licensed Producers - CFN Media
/EINPresswire.com/ -- SEATTLE, WA--(Marketwired - Sep 25, 2017) - CFN Media Group ("CannabisFN"), the leading creative agency and digital media network dedicated to legal cannabis, announces the publication of an article discussing Invictus MD Strategies Corp. (TSX VENTURE: IMH) (OTC: IVITF), its current operations, and the fully funded near-term expansion that will greatly boost the company's production capacity.
Existing Production Levels
Health Canada has approved nearly 60 licensed producers, but the approval process is very costly, time-consuming, and rigorous. Many licensed producers have only been licensed to cultivate relatively small amounts of dried cannabis of less than 10,000 kilograms per year. While some of these licensed producers have been rapidly expanding their footprint, many of these deals are contingent on financing that may be uncertain.
Canopy Growth Corp.
21,100 License (kg)
22,300 Production (kg)
500,000+ Space (sq. ft.)
Aurora Cannabis Inc.
5,400 License (kg)
3,000 Production (kg)
55,200 Space (sq. ft.)
Aphria Inc.
8,000 License (kg)
2,952 Production (kg)
22,000 Space (sq. ft.)
* Data from most recent MD&A filings with SEDAR.
Despite limited production and revenue, many of these companies have achieved lofty valuations by traditional measures. For example, Canopy Growth trades with a market capitalization of C$1.76 billion despite generating just C$40 million in revenue and generating a net loss of C$17 million. Investors are valuing the stock at nearly $80,000 per kilogram of production in the hopes that its future growth pays off.
Invictus MD's Potential
Invictus MD Strategies' cannabis cultivation activities are divided between its wholly-owned Acreage Pharms Ltd. subsidiary, its 33.3% ownership in AB Laboratories Inc., and its 33.3% ownership in AB Ventures Inc. With $28.5 million in cash on its balance sheet, the company has sufficient capital to finance the build out of 148,350 square feet of cultivation space capable of generating 15,142 net kilograms of cannabis each year (after accounting for its partial interest).
Acreage Pharms
Acreage Pharms Ltd. has an existing 6,800 sq. ft. purpose built concrete and steel facility on a 150-acre property with the capacity to produce 609 kilograms of cannabis per year.
In its fully-funded Phase II expansion, Acreage Pharms plans to build a 27,800 sq. ft. purpose built concrete and steel facility with the capacity to produce 4,200 kilograms per year. The facility is fully permitted and fully financed with construction underway, which sets it apart from many licensed producers that have less concrete plans. Management anticipates that the facility will be completed by January 2018 in time for recreational legalization.
In its fully-funded Phase III expansion, Acreage Pharms plans on building a 76,750 sq. ft. facility capable of producing 9,000 kilograms of cannabis per year. The $16.5 million project is expected to be completed by June 2018, subject to necessary permitting.
AB Laboratories
AB Laboratories has an existing 16,000 square foot purpose built concrete and steel facility capable of producing 1,000 kilograms of cannabis per year. Considering the 1/3 ownership interest, this translates to 333 kilograms per year net to Invictus.
AB Ventures
In its $5.5 million Phase I expansion, the company plans to expand 21,000 square feet by the end of 2017 to add 3,000 kilograms of cannabis capacity per year, subject to permitting. In the same phase of expansion, AB Ventures expects to build the exterior of a second 21,000 square foot facility.
Future Expansion
The company estimates that another $47.5 million capital injection could help it achieve 50,000 kilograms per year of production. This could be well within reach given that it could see $44 million in capital from warrants being exercised alone.
Please follow the link to see the interview and read the full article: http://www.cannabisfn.com/invictus-md-underappreciated-among-licensed-producers/
Learn how to become a CFN Media featured company, brand or entrepreneur: http://www.cannabisfn.com/become-featured-company/
Download the CFN Media iOS mobile app to access the world of cannabis from your smart phone: https://itunes.apple.com/us/app/cannabisfn/id988009247?ls=1&mt=8
Or visit our homepage and enter your mobile number under the Apple App Store logo to receive a download link text on your iPhone: http://www.cannabisfn.com
About CFN Media
CFN Media (CannabisFN) is the leading creative agency and media network dedicated to legal cannabis. We help marijuana businesses attract investors, customers (B2B, B2C), capital, and media visibility. Private and public marijuana companies and brands in the US and Canada rely on CFN Media to grow and succeed.
Disclaimer:
Except for the historical information presented herein, matters discussed in this release contain forward-looking statements that are subject to certain risks and uncertainties that could cause actual results to differ materially from any future results, performance or achievements expressed or implied by such statements. Emerging Growth LLC, which owns CFN Media and CannabisFN.com, is not registered with any financial or securities regulatory authority, and does not provide nor claims to provide investment advice or recommendations to readers of this release. Emerging Growth LLC may from time to time have a position in the securities mentioned herein and may increase or decrease such positions without notice. For making specific investment decisions, readers should seek their own advice. Emerging Growth LLC may be compensated for its services in the form of cash-based compensation or equity securities in the companies it writes about, or a combination of the two. For full disclosure please visit: http://www.cannabisfn.com/legal-disclaimer/.

Powered by