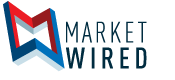 Vancouver Fencing Company Now Installs Aluminum Handrails
Fencing company specializes in handrail installation to prevent accidents
/EINPresswire.com/ -- VANCOUVER, BC--(Marketwired - January 17, 2018) - As a Vancouver fencing company, not many people know that QS Fencing also specialises in aluminum railing installations. A new post on the company website explains the importance of handrails on both private and public properties. For more, go to: http://www.qsfencing.ca/blog/
Anyone who has ever taken a bad step knows that handy railing installations can make all the difference between a minor slip and a major fall. Around the home, these secure handrails provide comfort and security to loved ones, and in businesses, they help to protect customers and limit liability.
This winter, when slick conditions are much worse, handrails can provide business owners with security and peace of mind.
Just like with fencing, the blog advises that some consideration should be taken concerning construction materials. While wood is a classic option that works with many different design schemes, aluminum railing installations tend to last longer and require less maintenance, particularly if the location is outdoors.
There are times when even the most able-bodied person can fall victim to carelessness. Railings provide them with assistance and security. They can be utilized by those moving heavy loads -- or those who are simply less nimble than they would like to be.
To learn more about handrail installations, contact QS Fencing for a free quote at (604) 345-5145.
About QS Fencing
Established in 2010, QS Fencing is a family-owned business that aims to provide quality products and superior service. It is a Vancouver-based fencing company that is licensed and insured. All employees are WCB insured as well. QS Fencing serves the geographical areas of Vancouver, West Vancouver, North Vancouver, Burnaby, New Westminster, Coquitlam, Port Coquitlam, Port Moody, Maple Ridge, Richmond, Surrey, and Delta, BC.
To learn more, visit http://www.qsfencing.ca or call (604) 345-5145.

Powered by